Honda Lawn Mower Reviews
Please read our through our Honda brand lawn mower models with our unbiased reviews that our editors have curated and examined in great detail through many months. We guarantee that our reviews are the best and most accurate that will help you make a qualified purchasing decision that when it comes time to buy a Honda lawn mower.[wpsm_featured feat_type="2″ tag="8″][columngrid_loop tag="8″]Known worldwide for its commitment to creating products that help improve people's lives–especially from a transportation standpoint through the manufacturing of cars and motorcycles–Honda also produces a wealth of other power products. These industry-leading items are fuel efficient and emit low emissions, using environmentally friendly 4-stroke engines for use in generators, water pumps, lawn mowers, outboard motors, and in numerous other power equipment applications. Honda Power Equipment is headquartered in Georgia and consists of units that produce power equipment, marine products, and engines. Products in this division include engines, generators, lawn mowers, pumps, snow blowers, tillers, trimmers, and marine engines, all of which are assembled in Honda plants in the U.S. and worldwide.
Honda Power Equipment has a network of thousands of independent dealers throughout the U.S. that offers customers support and expertise. For average consumers, Honda offers lawn mowers, trimmers, and tillers. On the larger-scaled side, Honda's generators produce from 1,000 to 10,000 watts in models that are designed for residential, recreational, and industrial applications. Its pumps offer a wide variety of de-watering, multipurpose, commercial, and submersible models with discharge capabilities of 37 to 433 gallons per minute. Customers can select from a wide range of snow blowers with wheel drive, track drive, and lightweight models that move from 1,500 to 3,000 pounds of snow. The company's three trimmer models come in a variety of trim heads, engine sizes, and handle design choices. Honda lawn mowers, meanwhile, feature 21-inch cutting decks and self-propelled models that offer premium residential and commercial gardening applications. Those who care about the environment will be glad to know that Honda's full line of mowing machines meet rigorous California Air Resources Board standards, making them compliant in all 50 states. On the cutting-edge side of things, Honda produces intelligent and autonomous robotic lawn mowers that clip lawns with computerized precision.
In 2015, Honda celebrated a major milestone when it surpassed sales of more than 40 million power-equipment products to customers in the U.S. The company began selling these items in 1953 and now operates 11 manufacturing facilities worldwide, which include the aforementioned Honda Power Equipment. In addition, the company conducts research, development, and testing activities at Honda R&D Americas in North Carolina and Honda R&D in Japan. The company hosts a multitude of trade shows throughout the year, allowing customers to see firsthand its many products, which have assisted households and commercial locations for more than six decades.
Last update was on: September 27, 2022 4:25 PM
Includes full manufacturer warranty
Last update was on: September 27, 2022 4:25 PM
Includes full manufacturer warranty
Last update was on: September 27, 2022 4:25 PM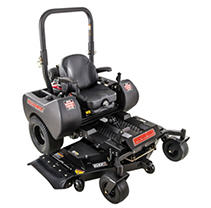 Sam's Club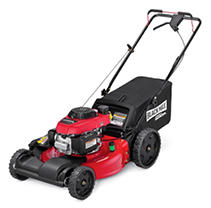 Sam's Club
Last update was on: September 23, 2020 7:45 PM