Best Lawn Mower Reviews
BEST LAWN MOWER REVIEWS, GUIDES, COMPARISONS, RATINGS &
EXPERT RESEARCH FOR LAWN MOWERS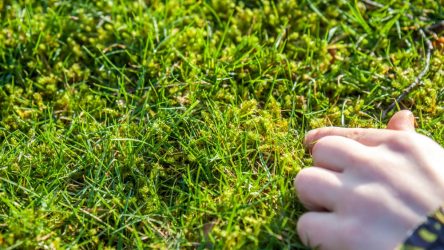 Weed and pest control might get a lot of attention in lawn product advertising and marketing messages. Yet there is still an equally insidious ...
None of our reviews are sponsored, we are reader supported and may earn money through the affiliate links. This does not influence the honesty of our reviews.
Welcome to a community built for everyone with at least a few thousand questions about maintaining an enviably lush lawn and no clue which to ask first. Trust us, there's no such thing as a "stupid question" when it comes to the right way to cultivate grass as healthy and neat as an Augusta fairway. If you take the time, we'll offer the time to answer. Pull up a chair. Stay a while. We're sure you'll find us to showcase the most diverse & complete lawn mower ratings and how-to guides ever compiled.
Even the finest greenery-grooming tools around are only as effective as the know-how behind the hands that wield them. We've poured a lifetime of professional landscaping experience and insight into sizing up the strengths, weaknesses and ideal uses for every type of lawn mower under the sun, as well as numerous other essential lawn-care implements.
In addition to compiling lawn mower reviews and comparisons that simplify choosing the right machine for manicuring your yard, we've filled our blog with an encyclopedic variety of articles to help you better care for your grass between mowing days. If the state of your greenery leaves you scratching your head, there's little doubt you'll find an answer here.
Creating this space has been an eye-opening undertaking if for no other reason than realizing the full potential value to my fellow lawn-jockeys of a singular hub packed with lawn mower reviews, advice, money-saving tips, and even premium member-exclusive offers you won't find anywhere else.
Above all, we hope to look on proudly as our visitors blend their experiences into a sprawling expanse of lawn-care expertise with something to offer everyone from professionally respected landscapers to inexperienced property owners maintaining lawns of their own for the very first time.
This has been a labor of love rooted in years upon years savoring the scent of freshly cut turf, the warmth of the summer sun, and the satisfaction of a job well done. We're glad you stopped by and hope you'll become a regular around these parts. Let's all keep this place exactly the way I hope every one of us would want our own lawns: lean, clean, and green.
Qualified experts have gathered the most comprehensive lawn mower information just for you in an easy to understand guide. If you're looking to learn everything about lawn mowers for your home or business, we've done the research to make it easy to make a buying decision.
Newest Lawn Mower Reviews